Clean All of NJ, AKA the "Carpet Fixing Guy" provides EXPERT CARPET RESTRETCHING and CARPET CLEAN & REPAIR service to residents near Bergen, Morris, Passaic and Sussex county NJ in addition to our other top notch cleaning services!!
Carpet Wrinkles, Ripples & Bubbles?
Tired of staring at that ugly rippled carpet? Our

Carpet Stretching and repair Service

is here to help! Not only are loose carpet's unsightly but they're also a big trip hazard!!

Call

Clean All of North Jersey at

(973) 850-6041

for your free carpet repair cost quote

Today!
 Because restretching carpet with humps in it can really improve the look of a room and it is a fact that a loose, stretching carpet will wear out prematurely, it makes sense to take care of the problem sooner that later. Doesn't it? Carpet's are designed to be stretched in tightly. Our Carpet Restretching and Repair Service will restore the beauty and protect the investment you have made in your carpeting so you get the most value from it! So why put off stretching your carpet for another day?
My name is Eric Scherger and I am the chief Carpet fixer guy and proud owner of Clean All of North Jersey !
for nearly 25 years I've had a passion for restretching & repairing carpet,

and take great pride in what I do. Please call me today and let me help you to restore your carpet back to its original beauty!
We respect the fact that you are entrusting us in your home or place of business  and will never leave stretching your carpet in the hands of subcontractors to do the carpet repair service for us like some other carpet restretching and repair companies do. See what some of our many satisfied customers have to say about us by clicking here.
---
Pet Damaged Carpet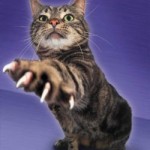 Pet's are part of the family,  but  let's face it, they are still animals!  These "family members" can wreak havoc on your carpet by clawing and chewing.  This can create open  seams, wrinkles, bald spots and other damage.  We have techniques for fixing carpet with these problems with excellent results. For the most effective pet stain and pet odor removal treatment in Bergen, Passaic, Morris and Sussex County, Click Here .
---
Open & Worn Seams

 
Are your carpet seams falling apart? Not only are seams that are open, frayed or lifting unsightly, but they can also present a falling hazard. If left unrepaired, it is only a matter of time before they will become worse and necessitate replacement of the carpet. Reseaming carpet is important. Carpet re-seaming We are very successful at fixing this type of problem.
---
Burn Mark In Carpet
Do you have Cigarette Burns, burns from fireplace embers, or perhaps a burn from a clothes iron? Now worries. Don't replace that carpet, give us a call and let us repair it.
Replacing your carpet costs thousands of dollars and who can afford that these days? We can make those burns marks disappear. Call us first!
---
Discoloration Spots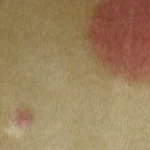 You know what these are especially  if you have kids. Spots, stains and marks in carpet that you might have thought were unfixable. Common suspects are crayons, dye stains, stubborn food  stains, pet urine stain, children's drinks, chewing gum and even paint. Nothing spoils your day faster then when you see this on your nice carpet. No need to worry, we can make it look brand new. We can even remove red stain in carpet.
---
Bleach Stains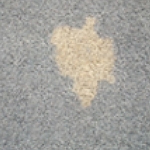 Yes. We can even repair these!
STOP!! Don't Replace that CARPET! CLEAN AND REPAIR!!!
Call Us Today (855) 880-CLEAN